Welcome to scenic Pitford: Gateway to the Ruins! This is your last stop before undertaking a dig in the nearby Great Ruins. Why not enjoy some of the fine services offered in this enclosed town? There are brothels, bars, massage parlors, shops, a casino and even a gladiatorial arena, all here for your delight. After all, this may be your last night in this twisted world, why not make it one to remember?
Pitford is like a great immobile tank, stuck on the battle scarred, hostile plains in the shadow of the Great Ruins. This scrap metal enclosure is more than a home base for excavators; it is a dynamic adventure site, where opportunity, riches, espionage, crime, and debauchery await. Herein, game sessions are as challenging and deadly as anything found outside of its junk and concrete shell.
The fortress-town stands as a frontier bastion for a hard pressed humanity, providing a retreat from the harsh sand storms and flesh eating mutated beasts of the wilds. With one road leading in at the south and another at the north, it is stopping place for travelers, outlaws, savages, scavs, runaways and most of all, excavators. For over eighty years this fort has served as a base camp for dig teams who loot the boundless ruinscape beyond, where the lucky make it back alive with artifacts of enormous wealth and power.
This book is both a game master reference resource, as well as a guide for players whose characters are visiting the bustling, old west style boom town.
Included are 56 shops and businesses, 33 streets and alleys, access points to the topside roof, and stairwells to the notorious basement level. In addition, fortress defenses, gatehouses, and town watch details are included, along with a robust section on the municipal jail with encounters for those incarcerated within. Also included are series of adventure hooks, appendices, map collections, the governing Association of Business Owners and the Freehold Scouts.
Situated in the north east corner of the Crossroads Region, Pitford figures heavily in upcoming adventures published for The Mutant Epoch role-playing game. While having this book isn't necessary, it would enhance game play and provide details on resources adventurers need to recover, resupply, and recruit new excavators.
● 200 pages ● 108 illustrations ● 5 Maps ● 122 Locations
● Encounter Tables ● Random Rumors ●Adventure Hooks and much more!
Print Version $24.99 PDF 10.99

In other News

| | |
| --- | --- |
| As many of you know, I was in for emergency surgery last month which slowed production of our latest book. My gallbladder went toxic and had to come out, putting me out of action in the hospital for a few days and then on my back at home for almost a week. I was surprised to have this emergency surgery, as I normally enjoy excellent health and am fairly fit. At any rate, I am fully functional again and back to the business of Outland Arts. | |
---
Sightings
NBC's Revolution starts fall 2012. I don't know much about this but it looks decent. There seems to be a big interest in survivalist, prepper and post-apocalyptic media these days... which sure is good for The Mutant Epoch!
http://www.youtube.com/watch?v=JwfCRAtkYEI&feature=player_embedded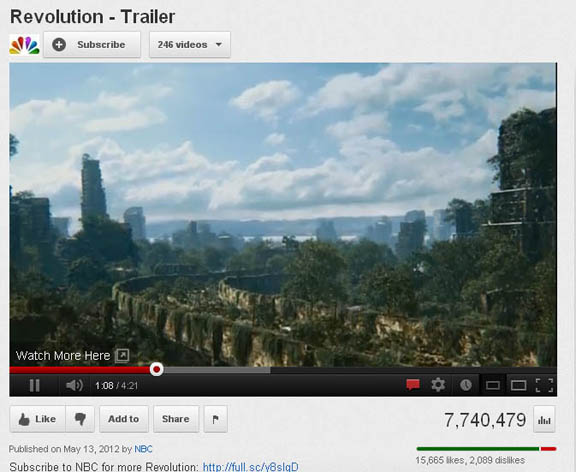 ---
The Silent City - Official Launch Trailer has arrived. As readers of the last newsletter might know, we have been following this low budget, but well done film's progress. They have a facebook page if you'd like to stay informed on the project.
http://www.youtube.com/watch?feature=player_embedded&v=sgK8iqoJrCY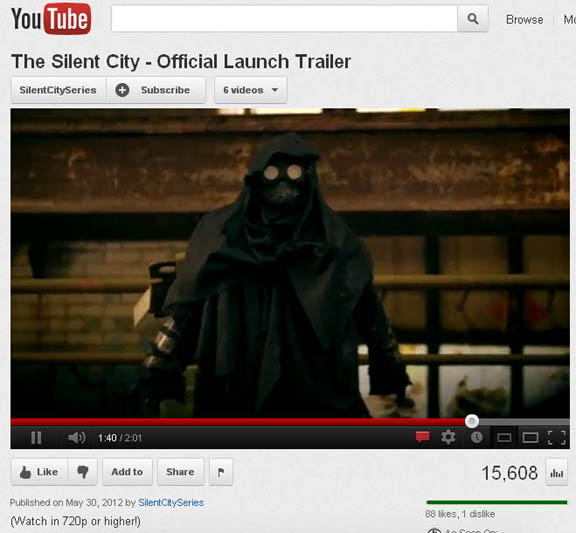 ---

Sludgefaktory Clothing for Corrosion. Got nothing to wear during the apocalypse? Check out this line of awesome PA and counter-zombie clothing from sludgefaktory. I see some reference material here. Click the image or see their facebook page here: http://www.facebook.com/Clothing.for.Corrosion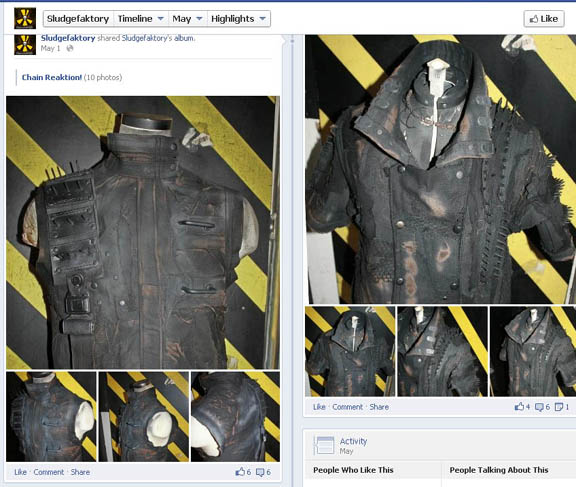 ---
Thanks to one of our forum members, Welania, for bringing this great short film to our attention: Mutant Land. Of all the films we've directed TME fans to, this has got to be the closest interpretation yet, right down to having a beastial human preying mantis character! http://www.youtube.com/watch?v=q2Lurh0slws&feature=related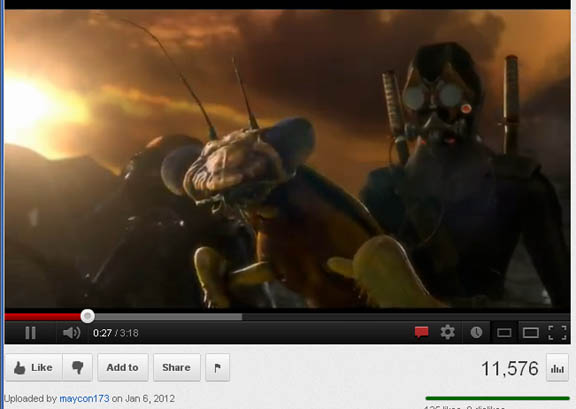 ---
---
New Free SOE Content
For Society of Excavator Members, we have a new beasty for you , the dreaded Mind-Eater!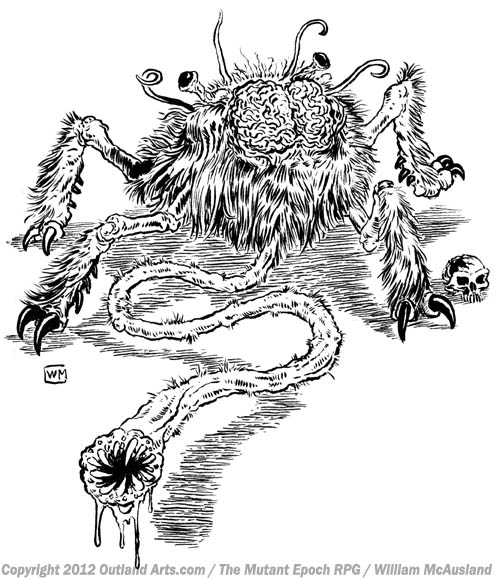 ---
Gamer Created Content
Nolinquisitor has created a Mutant Epoch character generator! Check this out!: http://www.seb2d.com/rpg/tme/generators/TME-Random-NPC-Generator-v1.html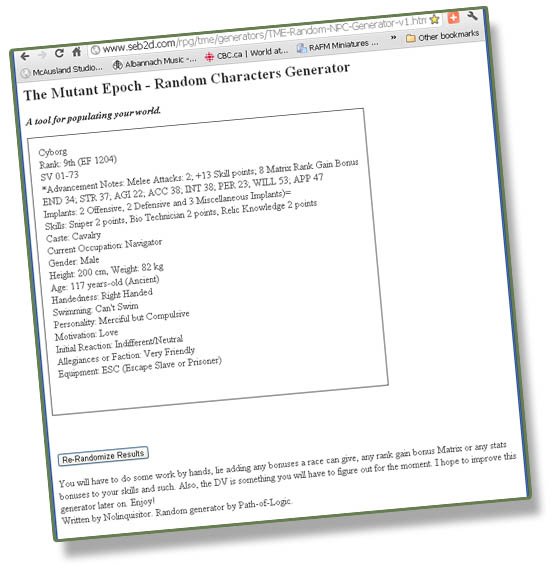 ---
Yes, this issue of the newsletter is late. The Pitford book and my surgery seized my focus for a bit. Its been awhile since we produced a large book, instead of the monthly magazine, and was very demanding. Hopefully it won't be too long before the next OAI is sent out.

Happy gaming!

Will McAusland
Creative Director