Welcome Retailers
You can get our books in your store via distribution or direct through us...
Direct from the Publisher
We sell our entire line at wholesale pricing to game and book stores directly or through distributors. If you are the buyer for a game shop or other reseller, please email us and we can make arrangements and get a shipment on its way to you within a week. Here is a handy retailer's order form.
Our terms for retailers are pretty standard: 50% off the retail price and we pay the shipping in the USA on orders of 5 or more books.
Our RPG books are carried by Golden Distribution (West)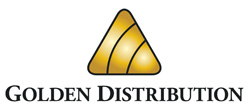 New distributors looking to connect with us, and get our books, can email me directly at info@outlandarts.com We ship within days of getting your order.
We have our Fall 2015 catalog right here, and a Retailer's Order Form here.
Best regards,
Will McAusland
Creator and Owner
Outland Arts.com
---