---


---

Join us on the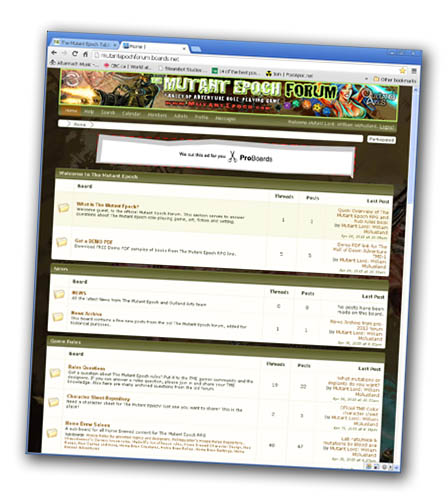 Not an SOE member yet? Bought a print or PDF copy of the Mutant Epoch hub rules? Its Free for you!
.


Expansion Rules
In Full Production
See Art and Table of Contents here!
-
The Mutant Epoch Novel Series
In
Edits and Cover Art phase
First draft completed April 2019
First edits completed winter 2020-21
17 books in one epic adventure!
-
---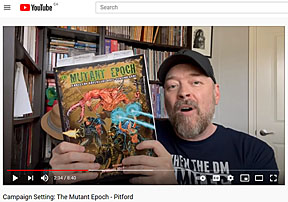 Hey, check out this Youtube Review of the Mutant Epoch RPG and Pitford by Scott Taylor of Art of the Genre on Youtube. July 2021
---
"This is possibly the best game I have ever purchased out of hundreds of games. I have read the other reviews and will try and fill in some of the blanks for those who are trying to decide if this is the P. A. game they want. Read More...
---

We've recently added the Expansion Rules homepage to this site. Check out concept art, the most recent Table of Contents and a request for fans to submit their own Mutations, Implants and relics for the upcoming book!
TME Expansion Rules Page here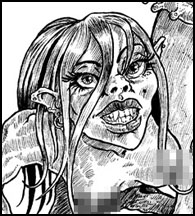 ---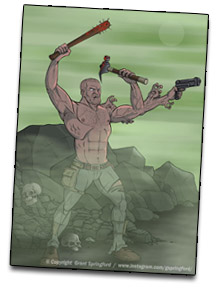 We've finally posted some
wicked TME fan art!
---

Join us on our Discord Server!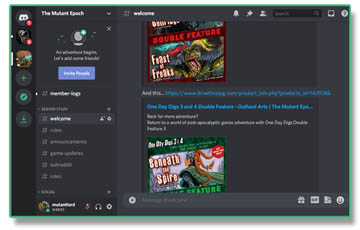 ---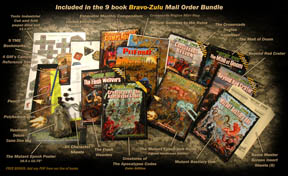 ---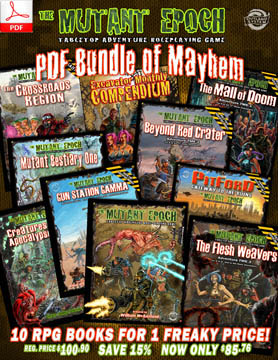 Total value: $100.90
Special bundle price: $85.76
Savings of: $15.14 (15% off)
---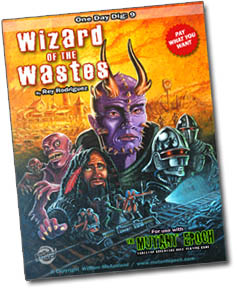 One Day Digs 9:
Wizard of the Wastes

By
Rey Rodriguez

ODD-9
15 pages



Pay What You Want Suggested $1.50
---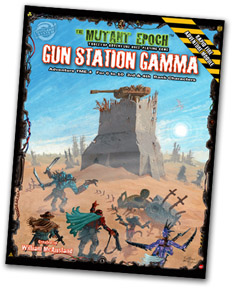 Gun Station Gamma
Adventure TME-4
62 pages
Buy Print Version $11.99 at Amazon
Buy PDF $4.99 Direct from us
or Buy PDF $4.99 at DriveThruRPG.com

View PDF Sample | Art Gallery
---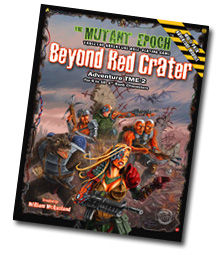 ---

Excavator Monthly Compendium
---

Pitford : Gateway To The Ruins
---

---
---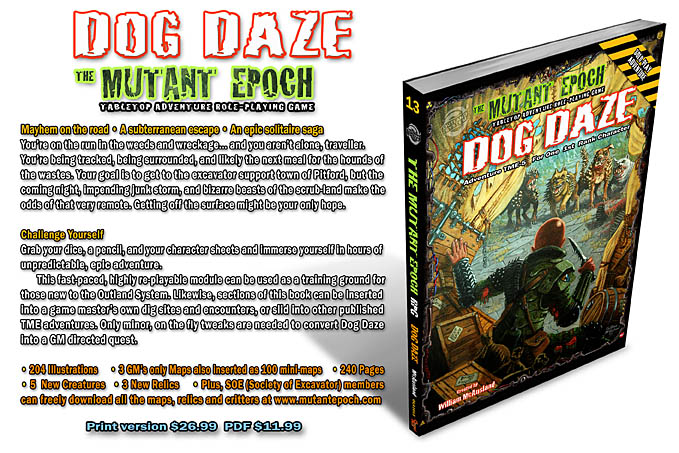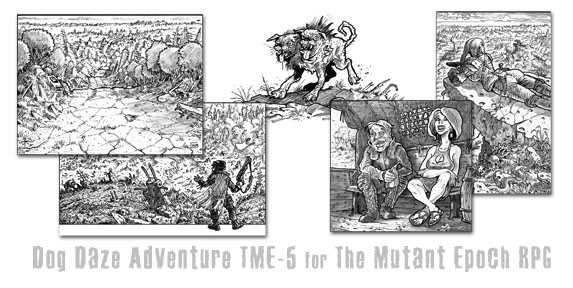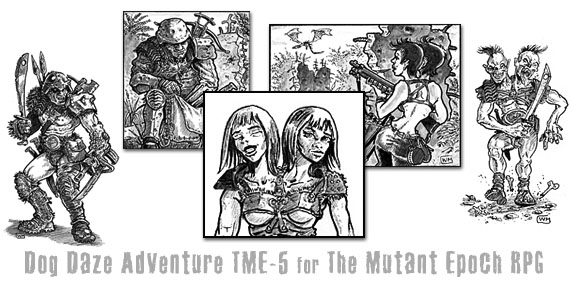 ---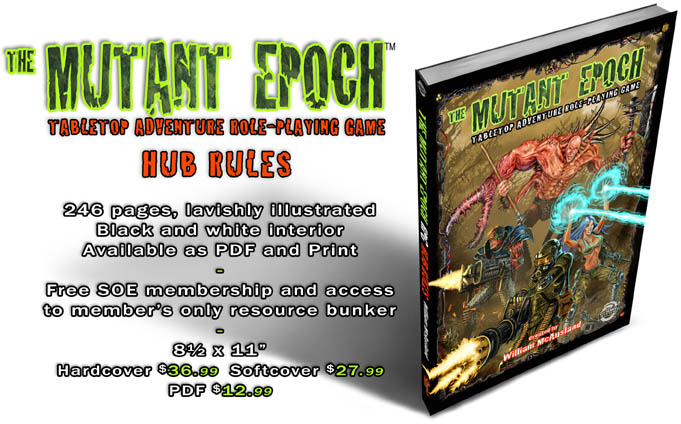 ---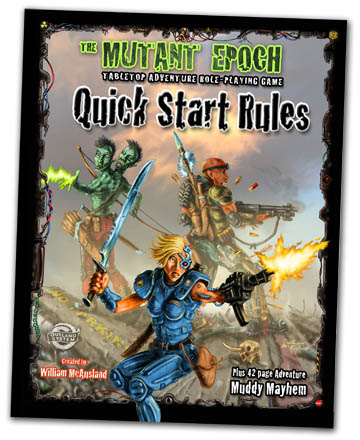 or Pay What You Want at Gumroad.com here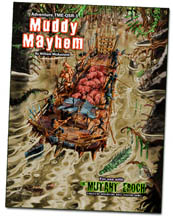 The Mutant Epoch RPG Quick Start Rules includes everything you need to truly test drive the Outland System Game mechanic and explore the astounding, richly supported, freak filled post-apocalyptic universe of The Mutant Epoch. Included in this book are a rich sampling of mutations, skills and cybernetic implants, along with three character types: Pure stock humans, mutants and cyborgs, plus ten creatures, ten relics and basic easy to learn rules.
Also included is a brief sampling of the town of Sandbarra from the Crossroads Region Gazetteer, along with a 42 page entry level adventure called Muddy Mayhem. Learn more here!
---


click image to learn more

Get it for just $189.99US +shipping

Total Bundle retail Value $292.74 -35% You Save $102.75

Oscar-Mike Bundle

Get it for just $155.00US +shipping

Total Bundle retail Value $221.90 -30% You Save $66.90
---

Need more Short intro and convention adventures? Grab these Pay What You Want One Day Digs
---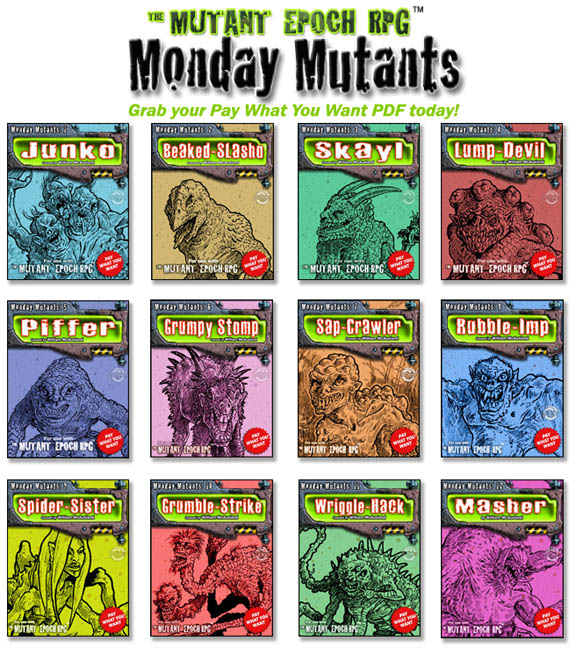 Visit the Monday Mutants page to loot them all! Also see their own art gallery here!