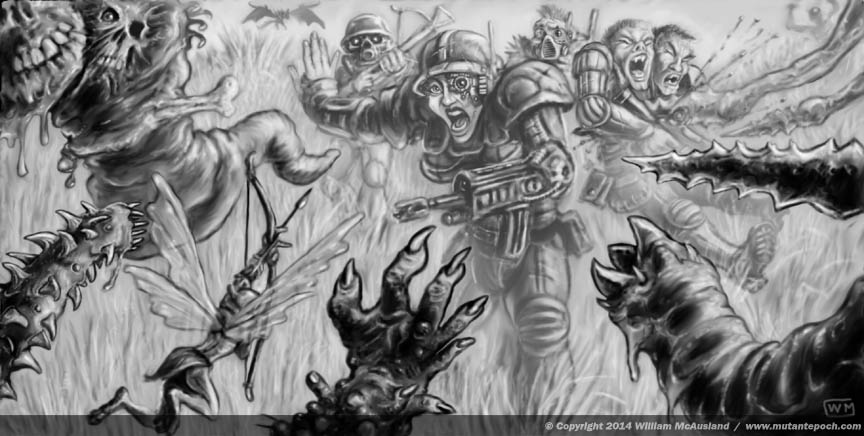 Introduction illustration, showing a character party under attack by various foes from this book.
From left to right, the tip of a locomotion appendage of a Hell-Crawler (Satan Slug), a Ripper Vine (plant), a hostile Devilkin archer with wings, the hand of an Abhorra, the beak of a Reef Horror Snail, and finally on the far right are three dagger tree branches shown stabbing instead of their usual shooting attack (GM's discretion on this attack mode!).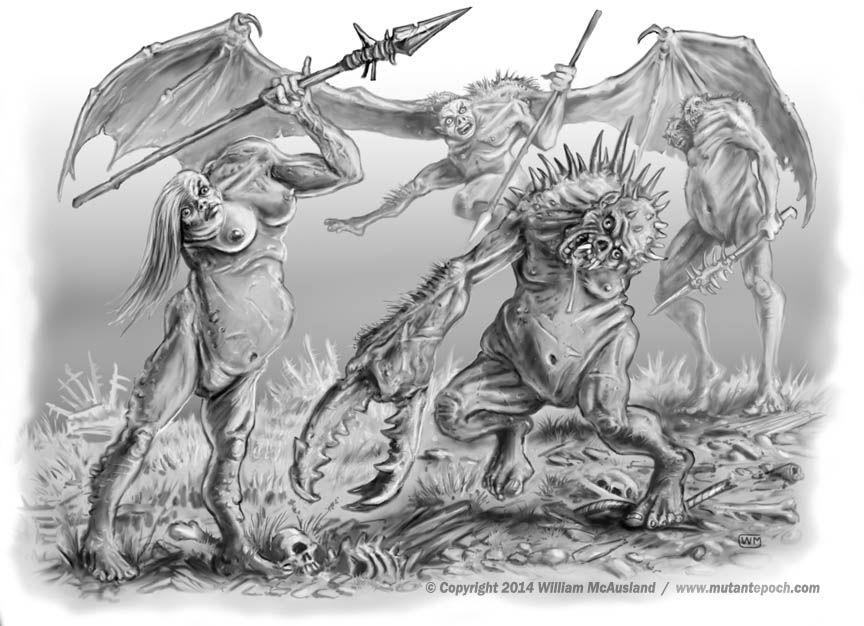 Abhorra, assorted including a female and three mutated versions; one with bat wings, another with spikes and a crab pincer, and a third extra tall with extra heads.