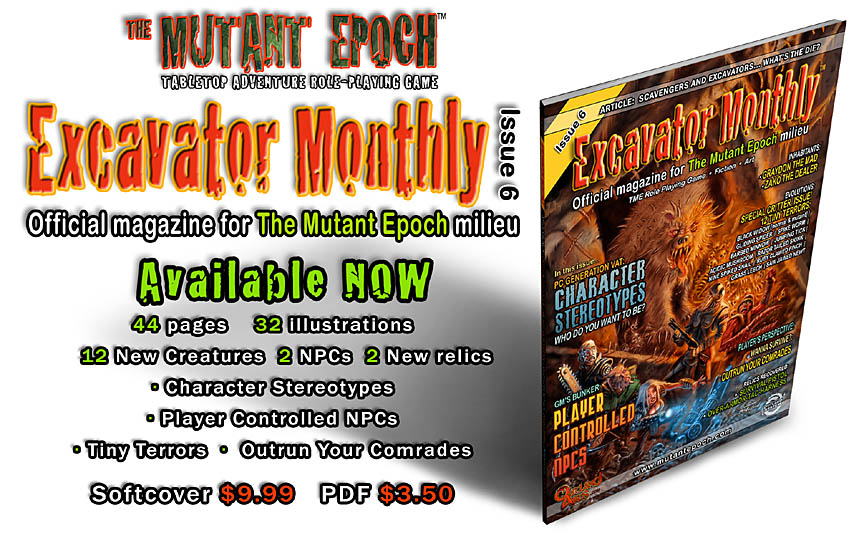 Excavator Monthly Issue 6 released! Get a demo here
Ever want to play a post-apocalyptic ninja, cowboy, marine, super model or hulking mutant freak? Now you can! Issue 6 covers 20 stereotypes available as player characters.
Another special feature in this issue is Tiny Terrors; 12 nasty critters to keep your players on their toes including mutant black widow spiders, jumping wood ticks, saw jawed newts and grass leeches to name a few. We also cover how to assign NPCs for your players to control complete with a randomized selection, articles on the difference between scavengers and excavators, outrunning your comrades, two new NPCs: Graydon the Mad and Zako the Dealer, along with the survival Pistol and Over-Armor-Tac-Harness for new relics.
This issue includes:
Special Critter Issue: Tiny Terrors:: 12 nasty little beasts
2 NPCs
2 New relics
20 Player Character Stereotypes
Player Controlled NPCs
Outrun Your Comrades
Scavengers and Excavators
32 illustration
44 pages
---
Sightings

Please check out his other vids as he shares a lot of insight into a wide range of topics. Even if you don't agree with his opinion on things, at least he is speaking his mind and getting one to think about subjects from another vantage point.
http://www.youtube.com/user/tetsubo57?feature=watch#p/u/3/2TZY_QdiCTY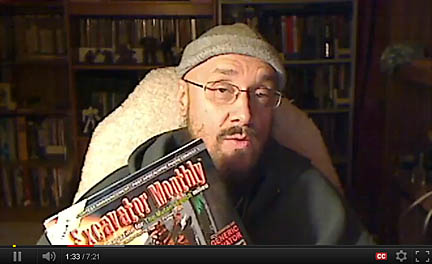 Chevy Silverado "2012" Super Bowl XLVI Ad Chevrolet Commercial. FORD is supposed to be pissed about this commercial… and for the record, I have a Nissan Titan and am pretty darn confident my truck could take a lot of abuse before calling it quits. I really got a kick out of this commercial and think it was well done. Twinkies may not be my first choice in survival food, but as a moral booster, they hit the spot. http://www.youtube.com/watch?v=XxFYYP8040A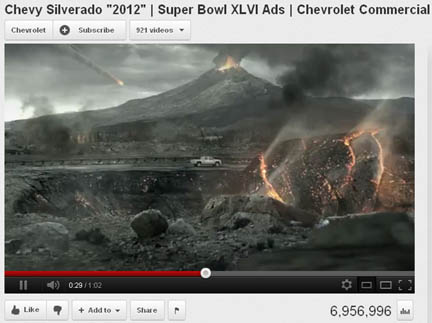 DAY 83 This 3rd year graduate film by Aled Matthews & Joe O'Connor is from the University of Glamorgan and made in 2011. I think they have a bright career ahead of them! http://www.youtube.com/watch?feature=endscreen&NR=1&v=Lm5lWWWfBsg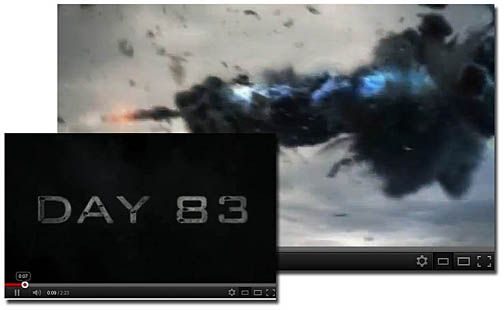 The Silent City – Teaser A Post-Apocalyptic Web Series set in the ruins of New York City and filmed in the real-life abandoned spaces of the 5 boroughs. I am curious to see where this is going and joined the mailing list.
http://www.youtube.com/watch?NR=1&feature=endscreen&v=_Zn2AXsw4U8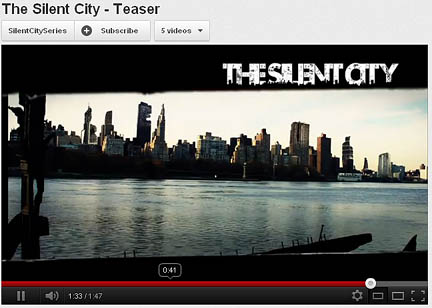 Here is a link to their successful kickstarter campaign: http://www.kickstarter.com/projects/1747096622/the-silent-city and here is their main site: http://silentcityseries.com/
---
Gaming Music
Roll a D6 a parody song music video of "Like a g6" by Far East Movement http://www.youtube.com/watch?feature=player_embedded&v=54VJWHL2K3I


Lamb of God - Ghost Walking, a wicked post-apocalyptic music video. Turn your speakers up.
http://www.youtube.com/watch?feature=player_embedded&v=sd_S1ZA11Bg

---
Artist Spotlight
Digital Art Gallery.com has an amazing collection of Post Apocalyptic art. These images are nice sized and will absolutely inspire game masters and players alike! Check it out and let me know what you think:
http://digital-art-gallery.com/picture/gallery/post_apocalyptic
---
New Free SOE Content
Society of Excavator members can finally expect to see a lot more free content in coming months since we have stepped back from Excavator Monthly and are going with a larger quarterly format. Also, we can now devote time to completing the many sourcebooks we have in the works.
| | | |
| --- | --- | --- |
| | New to the site this week are two new critters, the Mutie Mauler and Wasteland Succubus. The mauler is a nasty little pest, known to break into human communities, steal shiny objects, despoil food supplies, and occasionally pilfer a baby,,, its favorite snack. | |
| | The Wasteland Succubus is only found in the adult's only section of he member's site, and is as bad news as she looks. | |
Gamer Created Content
To close, I just wanted to direct all SOE members to our private forums to see a community setting by Nolinquisitor. On the Home Brew Adventures, Settings and Scenarios forum section Nolinquisitor has posted the beginnings of The Town of Chapel and it is very impressive! Please check it out and perhaps leave a comment. Hopefully we will see even more great content from TME fans in coming weeks. Here is the Link to Chapel:membersonly/viewtopic.php?f=10&t=118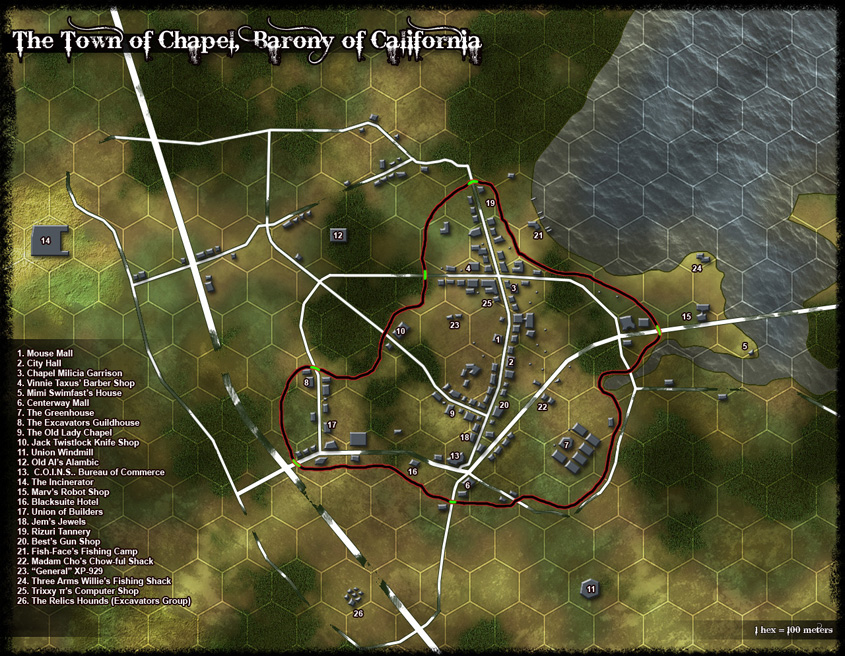 ---
Hey, thanks to all of you who recently signed up to the OAI newsletter. The renovations to the Outland Arts studio are all–but done and we will be moving in over the next week. The reno has set us back a week r two, and due to long periods of zero web access, have not been on the forums or social media outlets as much as we would like.

Happy gaming!

Will McAusland

Creative Director