| | | |
| --- | --- | --- |
| 4 | Expansion Rules Art Gallery 4 | 4 |
Also see the Expansion Rules Book Sketchbook Gallery
Select Gallery: 1 | 2 | 3 | 4 | 5 | 6 | 7 | 8 | 9 |10 |11 |12 |13|14|15 |16 |17|18 |19 | 20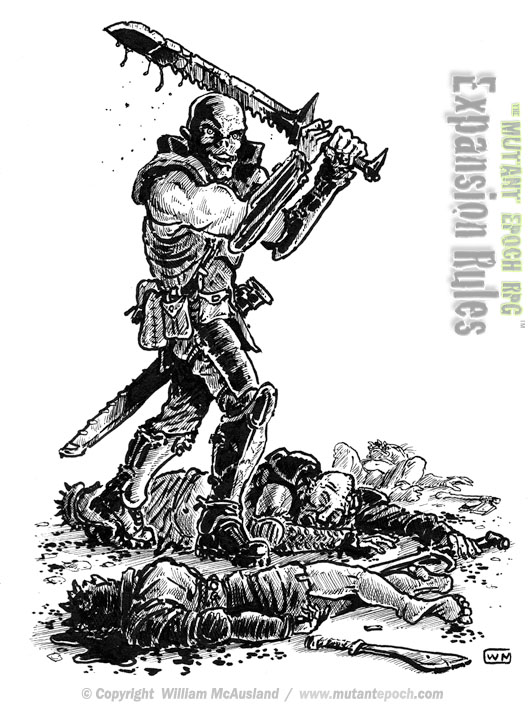 B

lade Master, a new upcoming skill for the game. Similar to the weapon expert skill but with a few extras. It can also be applied to mutants and grafters who have a bone bladed arm.

sword, swords, swordplay, mutants, tabletop rpg, role-playing game, mutant epoch, rpg, ink pen, battle, skirmish, blade master, blade, cutlass, outland system, post apocalyptic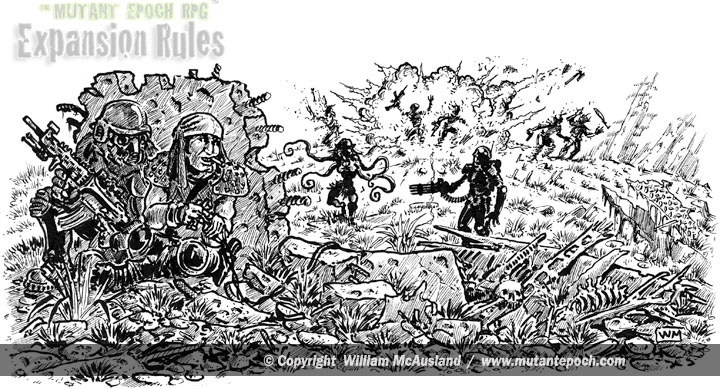 Demolition Expert at work
Now as a GM I know my players are gonna make splendid use of this new skill for the TME Expansion Rules!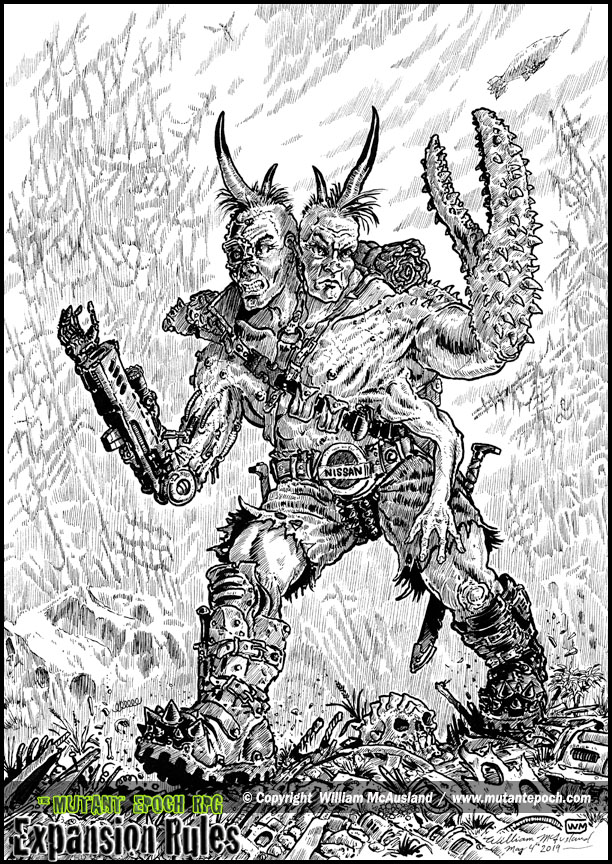 Mutorg excavator 'Stompy'. This full page hand-drawn ink depicts one if the mutant-cyborg characters from the upcoming Expansion Rules for The Mutant Epoch RPG. Two headed, horns, sub-arm, crab pincer arm, optic implant and cybernetic weapon arm complete with robotic hand. I think he's ready to explore the ruins, eh?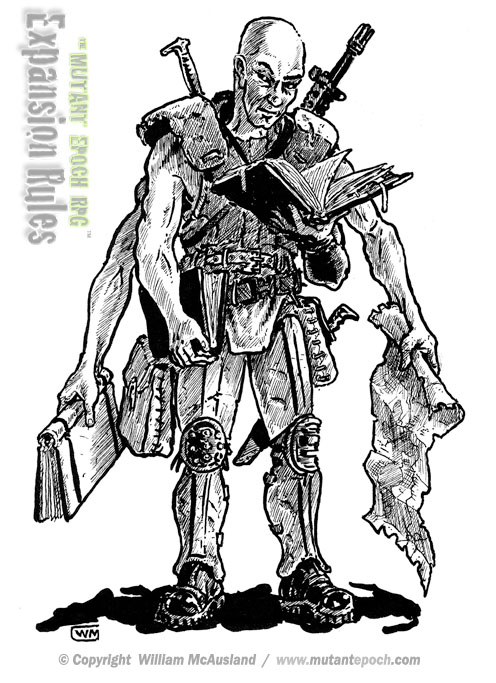 Epochian Historian
This fella is both a brute and a bookworm. Armed with the knowledge of the ancient world and often the pre-cataclysm local area, he knows where the bunkers were buried and where the great battles took place.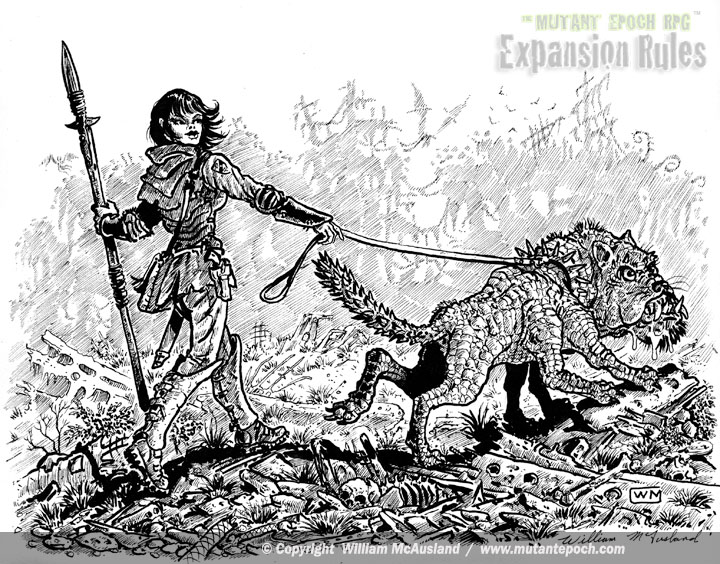 Animal Handler, a new skill included in the upcoming Mutant Epoch RPG Expansion Rules. Half page ink on acid free paper. The plan is to offer some of the original art for sale and plenty more given out to fans during various contests, as thank yous to supporters, and those who help promote the game or leave reviews. The biggest issue this game has is obscurity... something we intend to remedy.