Notice: The Lean and Mean Bundle has been retired and mutated into the Oscar-Mike Bundle available here
---
The Lean and Mean Bundle (No longer available, but Upgraded)
Here are some past photos of the previous bundle to hint at what's in the new Oscar-Mike variant.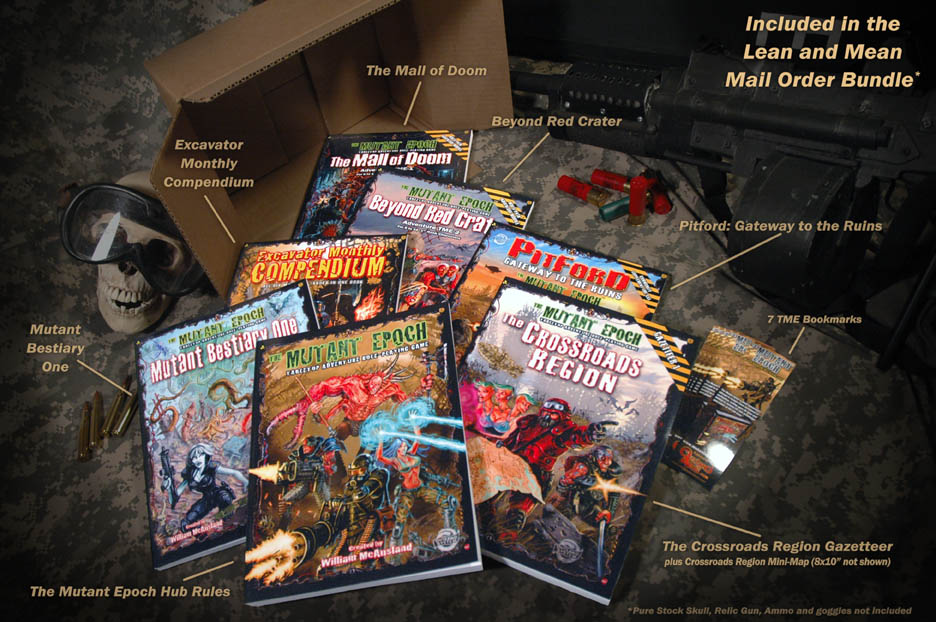 Purpose: A no frills, soft cover collection of all our books in one compact 4.98 kg box.

The Lean and Mean Bundle fits the box snuggly. Relics and pure stock human skull not included.

The Lean & Mean bundle unboxed (8 x 10 Crossroads mini map not shown).

And yet another view of everything included in the Lean & Mean Bundle
---