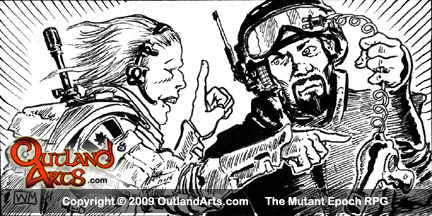 Tell a friend about The Mutant Epoch RPG
Do you know somebody who might be interested in The Mutant Epoch, post apocalyptic fiction or gaming? Why not send him or her the URL to this website or the link to the TME Preview PDF so he or she can check it out?


You can also download a desktop wallpaper or web banner to help build buzz for The Mutant Epoch leading up to the release date in 2010. Let us know if you've posted the banners so we can have a look, too, and thanks for checking out this preview site.
The Mutant Epoch 2009 Preview PDF
TME preview/ release date banners